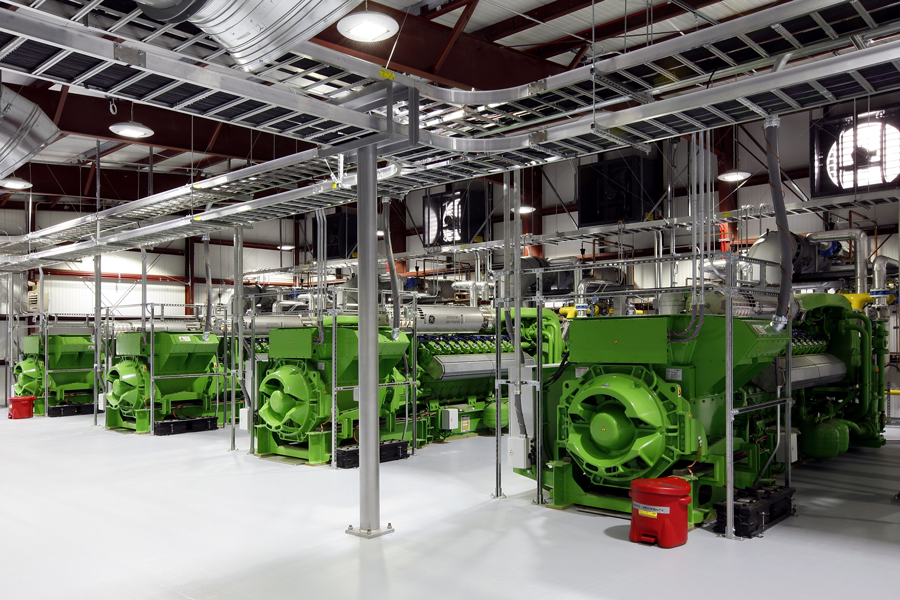 Providing the East & West Coast with Renewable Energy
Northeast-Western Energy Systems is the authorized Gas Engine distributor for Jenbacher gas engine systems in California, Oregon, Alaska, Hawaii and throughout the northeastern United States. Focused exclusively on gaseous fueled engine and power generation systems, we provide comprehensive application and sales engineering, systems integration, parts and service capabilities.
Since 1957 Jenbacher has manufactured the world's most efficient gas-only engine generators. Today's Jenbacher engines exceed 42% electrical efficiency and 90% overall efficiency when operated as a combined heat and power system.
Northeast-Western Energy Systems provides the end-user with an integrated system including engine generator, heat recovery, system controls and utility interconnect equipment. Systems can operate base loaded in parallel with the local utility, independently of the utility grid or as a peaking facility. Jenbacher CHP systems can provide the end user with a reliable source of electricity, steam, hot water and cooling.
The production of renewable energy is a major focus for Jenbacher Generator Systems. Jenbacher's unique capability to burn a variety of renewable gases makes it a favorite of renewable electric producers worldwide. From landfill gas to bio-gas produced from animal and farm waste, Jenbacher is a world leader in renewable energy.
To learn more, please visit the Northeast-Western Energy Systems web site.

Distributor & Service Provider of Gas Engines