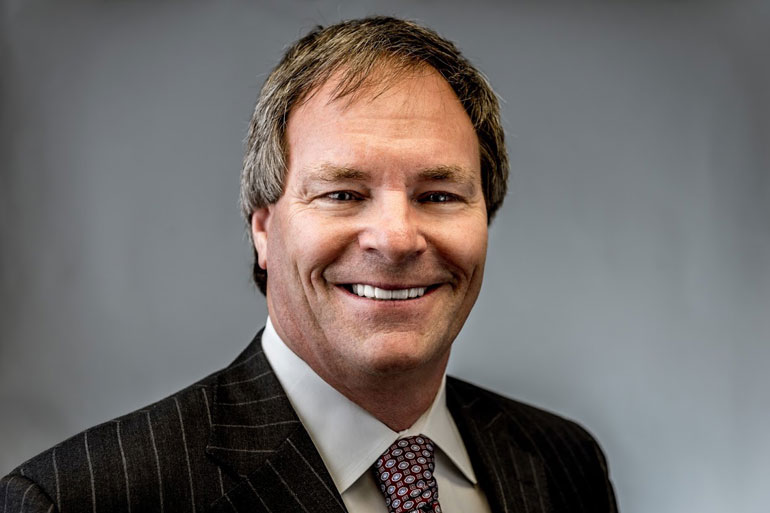 A Message From Our CEO
During the past decade, Penn Detroit Diesel Allison has evolved into a company that provides a broad selection of world class products and services to an expanded base of customers. As a result of this evolution, we have changed the name of our company to Penn Power Group which better defines our company's focus and the services we provide.
Our rich history began over fifty years ago with Engines Inc., which began our relationship with Detroit Diesel and Allison Transmission products in the eastern Pennsylvania region. In 1977, Engines Inc. was sold and renamed Penske Detroit Diesel Allison and in 1983, a management buyout took place and the company was renamed Penn Detroit Diesel Allison. Over that time, we expanded into Western PA and Upstate New York. Today, we represent major OEMs in New Jersey, New England, and the Western United States in addition to our original footprint. As the evolution of the business continued and expanded to include Carrier Transicold, MTU, GE Jenbacher Gas Engines and other industry recognized commercial vehicle products; we thought Penn Power Group would better reflect the products and solutions we provide our customers today. Penn Power Group is proud to be affiliated with some of the world's largest manufacturer's and providers of clean and efficient diesel and multi-gas engines, transmissions, transport refrigeration products and power generating equipment. As our customers transition through technology advancements within our industries, they can be assured that Penn Power Group will continue to evolve and provide cost effective superior solutions. Penn Power Group provides Detroit Diesel, Allison Transmissions and Carrier Transicold refrigeration products and services to the transportation industry. Additionally, this division provides MTU engines and service support for the construction, mining, forestry and oil/gas industries. To compliment our core business, we also offer a complete line of commercial drive train products and remanufactured components for these industries. Penn Power Group maintains eleven strategically located service centers throughout Pennsylvania, New Jersey (Carrier Only), Central and Western New York and offers full parts, sales and service support plus emergency service. Penn Power Systems is responsible for MTU Onsite Energy sales and service support in the Pennsylvania, Southern New Jersey, Northern Delaware, Central and Western New York regions and maintains five conveniently located branch offices. They provide additional services that include maintenance, repairs, testing and offer a fleet of rental generators plus provide our OEM affiliates new product sales support for engines and transmissions. Northeast Energy Systems and Western Energy Systems are distributors for GE Jenbacher Gas Engine parts, sales and service support in the northeastern and western United States regions. We provide product support for GE Jenbacher Gas Engines, a supplier of renewable energy that specializes in multi-gas engine capabilities with clean and efficient power generation. All of Penn Power Group divisions are fortunate to have dedicated, highly trained employees who are extremely focused on customer service. We thank all of our employees for all of their efforts to provide high level of customer support. As a company, we will continue to make every effort to provide you with the quality products and superior service that you have come to expect from Penn. In closing, we would like to invite you to come experience the power of Penn and would personally like to thank you for allowing us the opportunity to provide you with quality solutions.
Al Clark, CEO